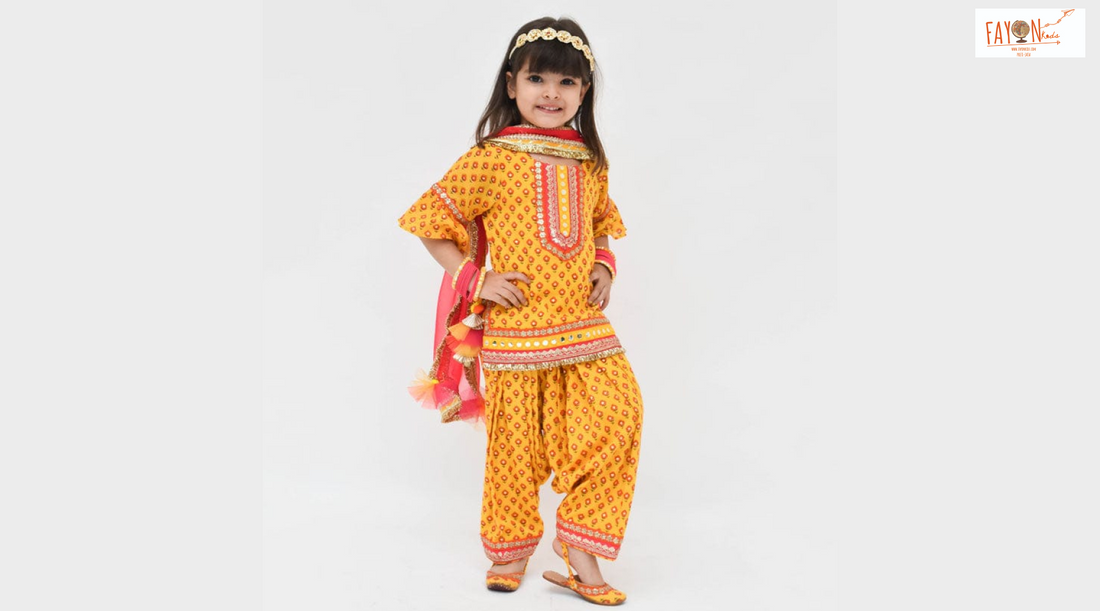 Trendy Salwar Kameez Styles For Girls
Fashion and trends are currently the most peaked talk, and we need to make our little girls have the most fashionable cupboard collection. Salwar suits for girls have a wide range of options to choose from and with so many color options along with the trendiest salwar kameez styles. Here are five different styles to choose from.
1. Print On Print
One of the most fashionable styles for this season is print on print where there is a wide range of the collection available with different prints, patterns, designs and so many color options. It's time for us to pick print on print and match it with a blocked color dupatta and make it fashionable like never before. Kids salwar suit and salwar suit for girls is ready to wear and is fashionable.

2. Plain with Print
One of the most royal looks is when we have a simple yet elegant look, picking up a simple plain white Kurti with work on the collar with a very smart printed paint or this will give you the best salwar suit for girls set. Let's choose the kind of design and pattern we are looking for according to the printed options we have, but always go for a plain style on the top.

3. Leheriya
We often don't have many options for a small puja or a quick get together, and especially if we have theme wear. Leheriya is one of those styles which will never go out of fashion and is a must even during wedding functions or small pujas at home. Get hold of this smart Kurta set with Leheriya print which is a salwar suit for girls. Kids salwar suits can be taken to another level with just a small hint of leheriya.

4. Jacket Style
One of the new and trendy and the most modern styles is back with jacket, wear a kurti and paint of the same color, but mix match it with a heavy embroidery printed jacket on it. It just gives you an extra layer and is always comfortable to wear for a longer period and is fashionable as well.

5. Velvet Style
The rich and royal look will never fail to impress us, and so does velvet. Kids salwar suit just looks fresher and gives you the right rich and royal look as soon as we add velvet material to it. Velvet kurti with a pair of paint or Dhoti style gives you the most fashionable look and will never go out of style. It is one of those velvet style materials which is always fashionable and long-term investment in terms of ethnic wear for girls.