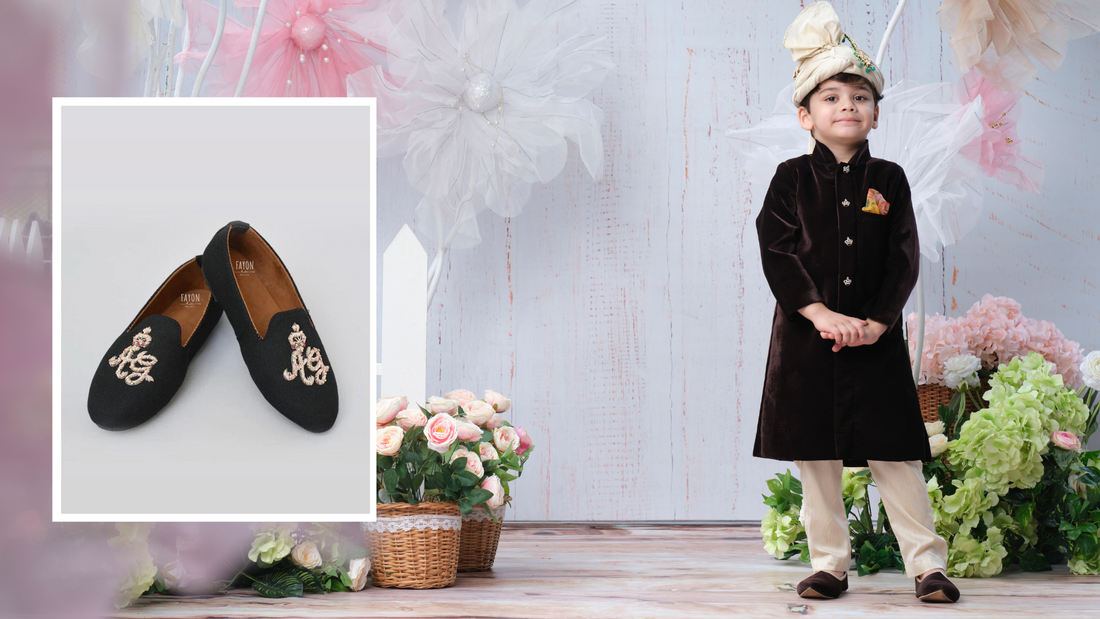 Trending Lofers For Boys In 2023
Trends in fashion change all the time, even for our children. When it comes to footwear, loafers have become a popular choice for young boys, providing the ideal combination of comfort and design. Loafers are adaptable shoes that may be dressed up or down for a variety of events. In this blog, we will look at the top loafer shoes for boys in 2023, highlighting the styles that have piqued the interest of both youngsters and parents.
Classic Penny Loafer
The traditional penny loafers have withstood the test of time and remain a boy's choice. These loafers have a strap or band across the instep that is often embellished with a little slit or cutout that resembles a penny. Penny loafers are available in a variety of materials, including leather, suede, and synthetic options, providing a diverse range of possibilities. They ooze sophistication and may be worn with both formal and informal ensembles. The classic penny loafers provide a sense of elegance to any attire, whether it's for a family gathering or a special occasion.
Horsebit Loafers
Similar to penny loafers, Horsebit shoes have a metal strap towards the top. Guccio Gucci came up with this design, which resembled a horse snaffle, in 1953. Gucci saw the fashion of the affluent visitors while serving as a lift boy at the Savoy in London. He designed the classic Horsebit loafers after some serious consideration. They are another excellent choice for formal attire. The elegant design will provide a classic touch to any suit or professional attire. 
Tassel Loafers
Tassel loafers are a current option for families wishing to boost their child's aesthetic. Decorative tassels on the front of these loafers lend a whimsical yet sophisticated accent to the shoe. Tassel loafers are typically constructed of leather or suede, which provides durability as well as a beautiful feel. They can be worn with either dress trousers or jeans, making them appropriate for both formal and casual occasions. These loafer shoes for kid boys come in a variety of colours, allowing boys to show their style while being trendy. 
Slip-On Loafers
Slip-on loafers combine convenience and flair and are popular with both parents and children. Because there are no laces or buckles on these loafers, your little youngsters can effortlessly put them on and off with no effort. Slip-on loafers are comfortable and ideal for informal events. They are frequently fashioned of breathable materials such as canvas or lightweight fabrics to keep tiny feet comfy throughout the day. Slip-on loafers come in a variety of hues and patterns, allowing guys to express themselves while being fashionable.
Boat Shoes
Boat shoes, while not strictly loafers have acquired favour among young boys for their relaxed and preppy aesthetic. These shoes are normally made of leather or canvas and have a non-marking rubber sole, making them appropriate for both land and sea excursions. Boat shoes provide a comfortable fit and are frequently built with laces or adjustable straps to ensure a snug fit. They are available in a variety of colours and can be worn with shorts, chinos, or even jeans for a fashionable and laid-back style.
Driving Moccasins
Because of their comfortable fit and versatility, driving moccasins have become a popular choice for boys. These loafer shoes for kid boys are noted for their soft build and flexible soles, which provide a lightweight and comfortable feel. Driving moccasins are perfect for active boys because they frequently have a pebbled or rough sole for enhanced grip. They can be dressed up or down, making them appropriate for both professional and informal settings. Driving moccasins provide boys with a fashionable yet functional footwear option for every occasion, including family car trips and school events.
Kiltie Loafers
Kiltie loafers are one of the most popular forms of loafer shoes. These loafers, previously classified as older men's shoes, are a must-have for every male. The tassels protect the instep while also holding the laces in place. Kiltie Loafers' vintage aesthetic will transport you to the Victorian era. This style of loafer goes well with tailored pants and jackets. 
We have put together some frequently asked questions (FAQs) related to trending loafers for boys in 2023:
Are loafer shoes for boys suitable for everyday wear?
Loafers are certainly everyday wear for little boys. Combining comfort, style and versatility, it's perfect for a variety of occasions, from casual days at school to family outings. 
How to choose the right size of loafers for my baby boy?
The best way to choose the right size for loafer shoes for boys is to measure their feet with a tape measure or ruler. Please check the size chart provided by the brand or retailer to choose the right size. For a comfortable fit, it is important to consider the length and width of the kids' feet.
Can loafer shoes for boys be worn with both formal and casual outfits?
Yes, loafers can be worn with both formal and casual outfits. Classic loafers and fringe loafers are especially versatile and can be paired with casual pants, a vest or even jeans for a more casual look. Flats and loafers are great options for casual wear.  
How should I care for my kid's loafers?
Depending on the material, loafers may require different cleaning procedures. To maintain the shine and softness of leather loafers, periodically apply a leather conditioner after wiping off any dirt or stains with a damp cloth. A suede brush is necessary to gently remove any dirt or stains from suede loafers. For specific care recommendations, always refer to the manufacturer's care labels.
Where can I find trending loafers for kid boys in 2023?
Boys' loafers that are in style for 2023 can be found on Fayon Kids. We provide a large choice of possibilities, allowing you to browse and pick from the comfort of your own home. 
Is it okay to pair loafers with shorts for my baby boy?
Many people believe that loafers should only be worn with trousers, chinos, and the like, but this is not the case. They go well with shorts and look great together. A nice pair of khaki shorts and your favourite loafers make for a perfect outfit. Start going out in style with a white shirt, tinted sunglasses, and a black watch. 

Loafers have emerged as a popular footwear option for children in 2023, and Fayon Kids is happy to offer a fantastic selection that blends elegance, quality, and adaptability. Fayon Kids' black hand embroidery loafer shoes for boys exhibit exceptional craftsmanship and attention to detail. These loafers embody the spirit of flair and sophistication while providing maximum comfort for children. With Fayon Kids, enter a world where quality and style collide, and watch your little rockstar shine with confidence.