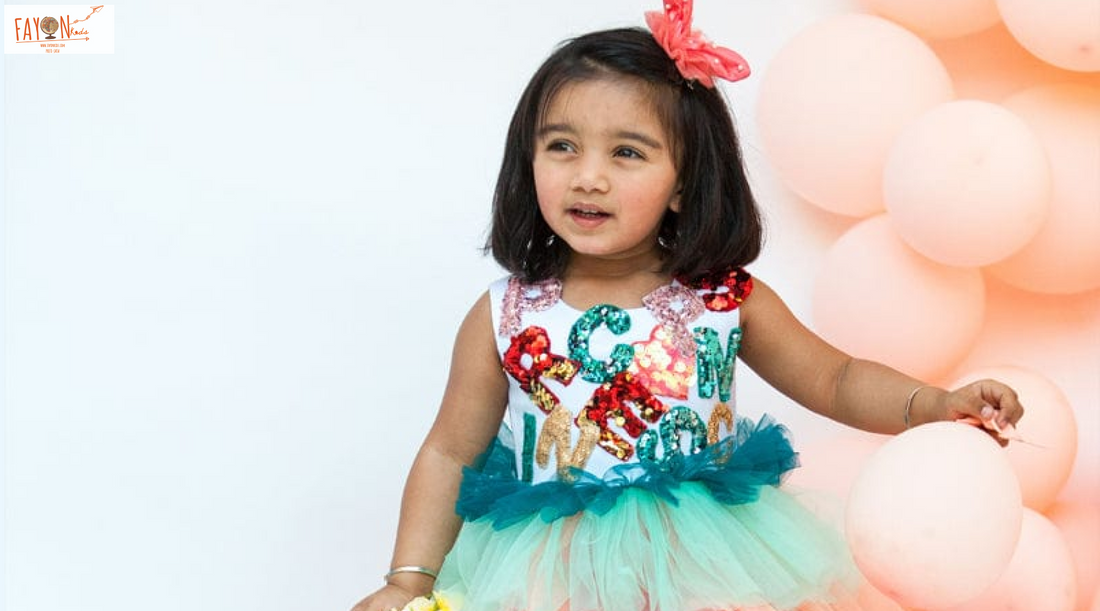 What Our New Kids Clothes Collection Has In Store For You
Kids keep growing, and so does our collection in store for you to have the best experience every time you shop with us for kids wear. Let's see what our new kid's clothes collection has in store for you this season, which is made with love and warmth.
1. Head To Toe
It's easier when you know what style or looks you want to create for your children. Most of the time we don't know how to finish the entire look, to give them accessories, matching hair accessories or even footwear. We buy things separately and look forward to completing the entire look by buying something or the other. Fayonkids brings to you the joy of Head-To-Toe for kids wear. You can now have the entire look like a set.

2. High Low Dresses
We all love dresses, and we can't do without having a gown of the same style for our kids. Here, is what you need from the store while shopping for kids dresses online, which is the high low dresses for our little girls. It looks extremely royal and elegant, while you can be rest assured to have the most comfortable wear for kids.

3. Coat Pant Theme Sets
Coat Pant sets are already an approved set of pieces for kids wear, it's so comfortable and will for sure make you want to shop as much as possible for your little heroes. Shop for coat and pant sets which looks extremely elegant and royal and will make your kids look the smartest one in the room.

4. Founder's Pick
The most beautiful and the best way to have a smart and happy shopping is to know what the founder's pick is and Fayonkids brings to you the wide range of collection like never before where you get to experience our founders' personal favorite picks from the latest trends and season.

5. Luxury Wear
We often look for something which is elegant and looks royal on our little ones, we also want it to be comfortable and wearable for a longer period of time during weddings and celebrations. Luxury wear for kids dress online has the wide range of collection for you to choose from and have the best royal experience made with love and warmth.